Images of installation of exhibition.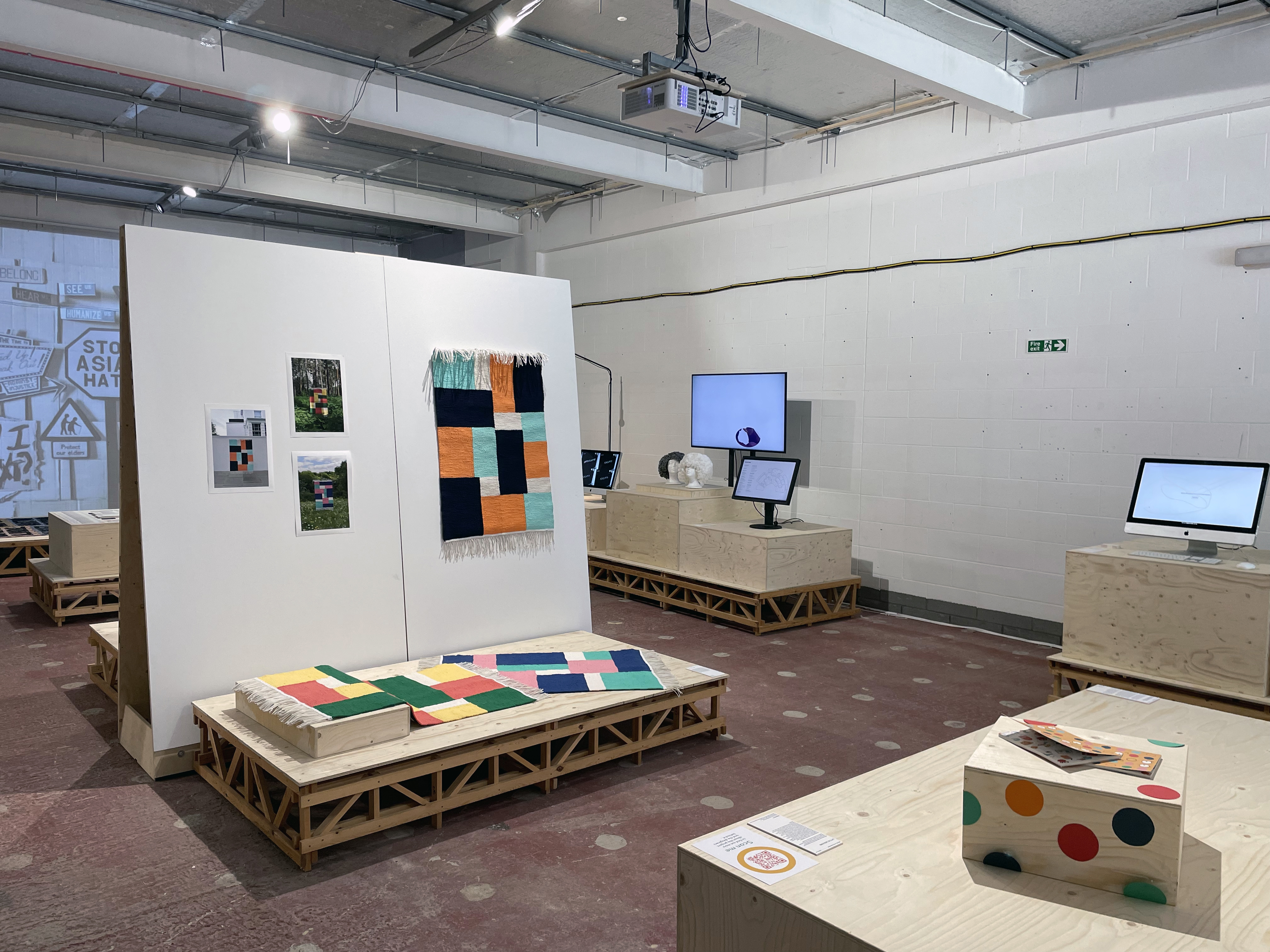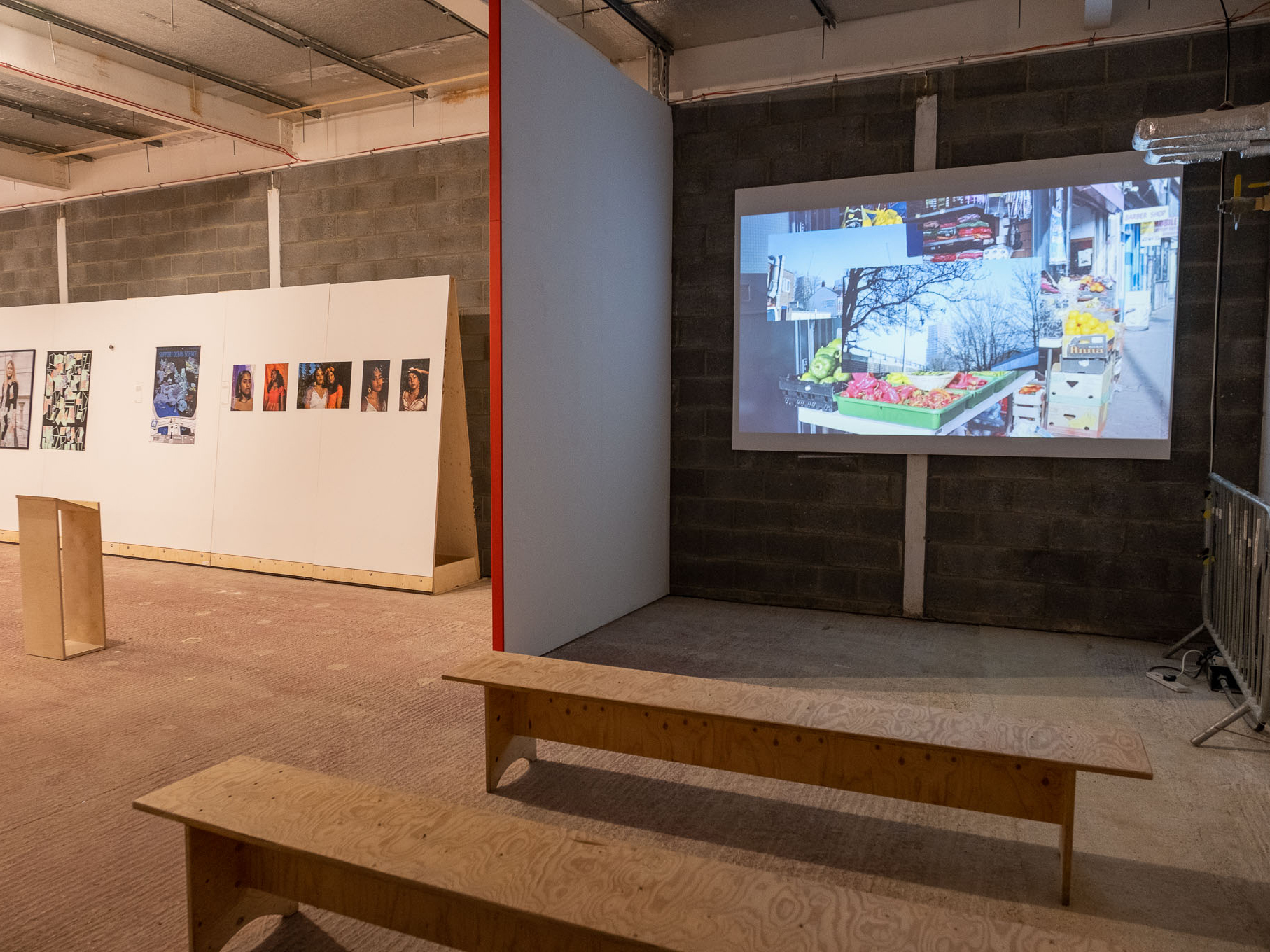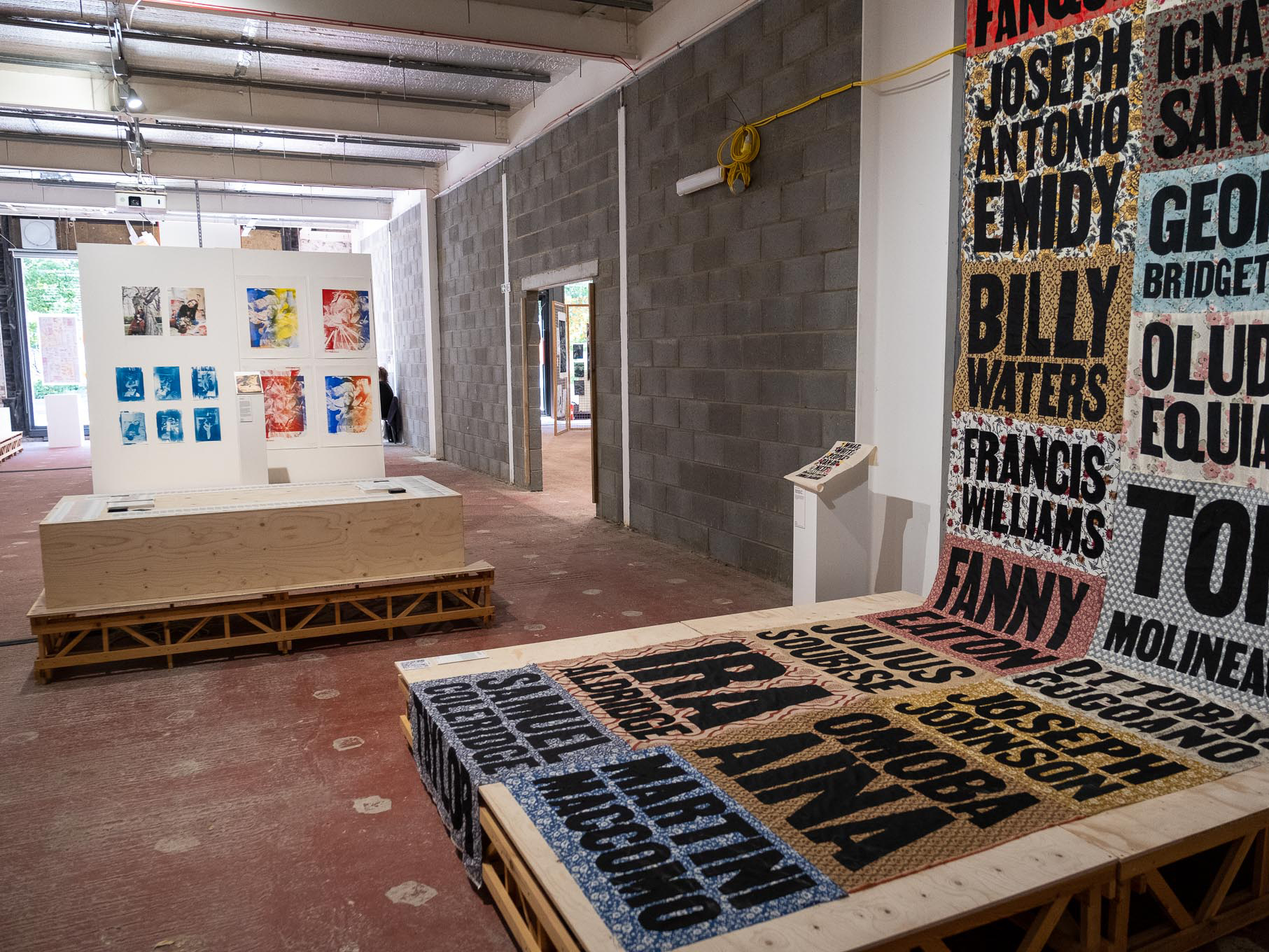 Images of final exhibition located on Stable Street, Granary Square, London.
Better Late Than Never.
Following the cancellation of Central Saint Martins' annual Degree Shows, this London-based exhibition brought together the 2020 graduates of the Graphic Communication Design Programme to King's Cross to celebrate and showcase their respective practices. Spanning a range of creative disciplines and positions, the work on display presented some of the new and forward-thinking practices that were cultured at a time when the creative landscape was being challenged and shaped by some of the largest social, political and cultural shifts of the last century.

Better Late Than Never was organised, curated and designed by myself, Oluwatomilola Adefioye, Lili Phillips, and Rosie Stephenson. The event was supported by Central Saint Martins, Argent, EIZO and Studio Basic.

2021
EXHIBITION
ROLE: CO-MANAGER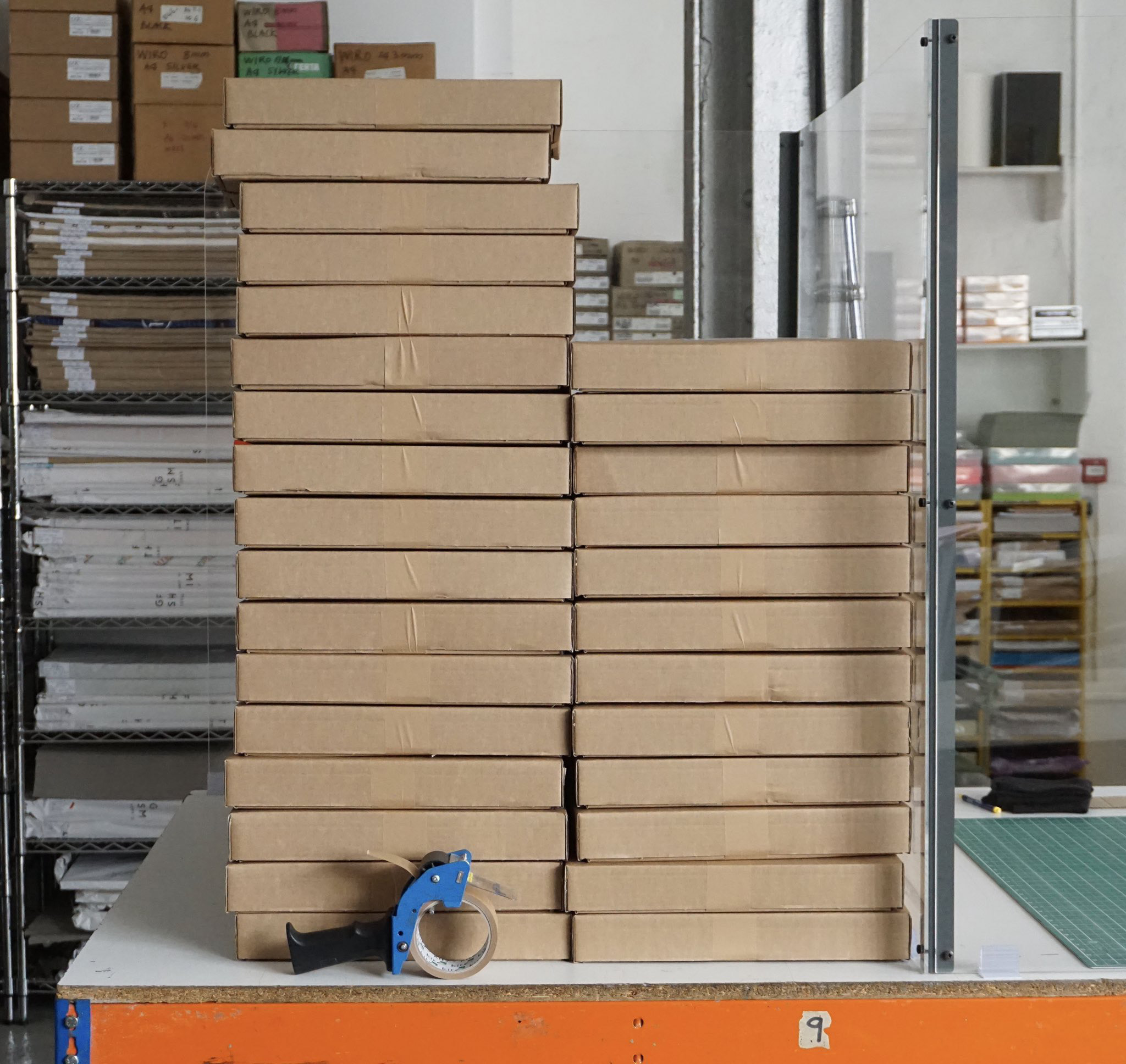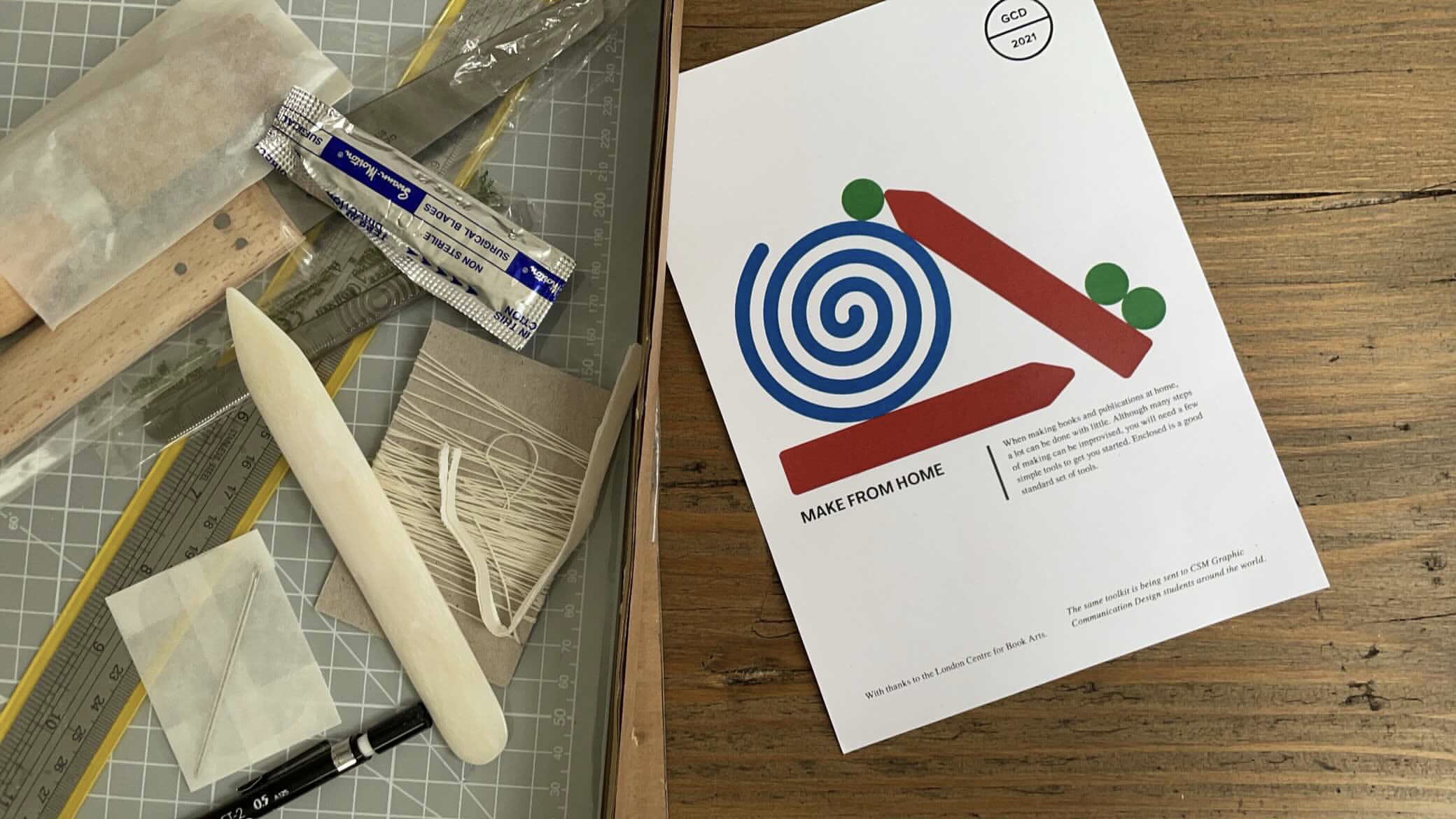 Top image credit: London Centre for Book Arts.
Make From Home.

A small handout distributed to Graphic Communication Design students alongside a selection of bookbinding tools and equipment. The design uses abstract shapes that represent the contents of the toolkit. The playful use of colour and shape suggest a sense of playfulness in keeping with the nature of Make From Home.

2021
PRINTED HANDOUT
148 X 210 MM
PRINT RUN OF 550
ROLE: DESIGNER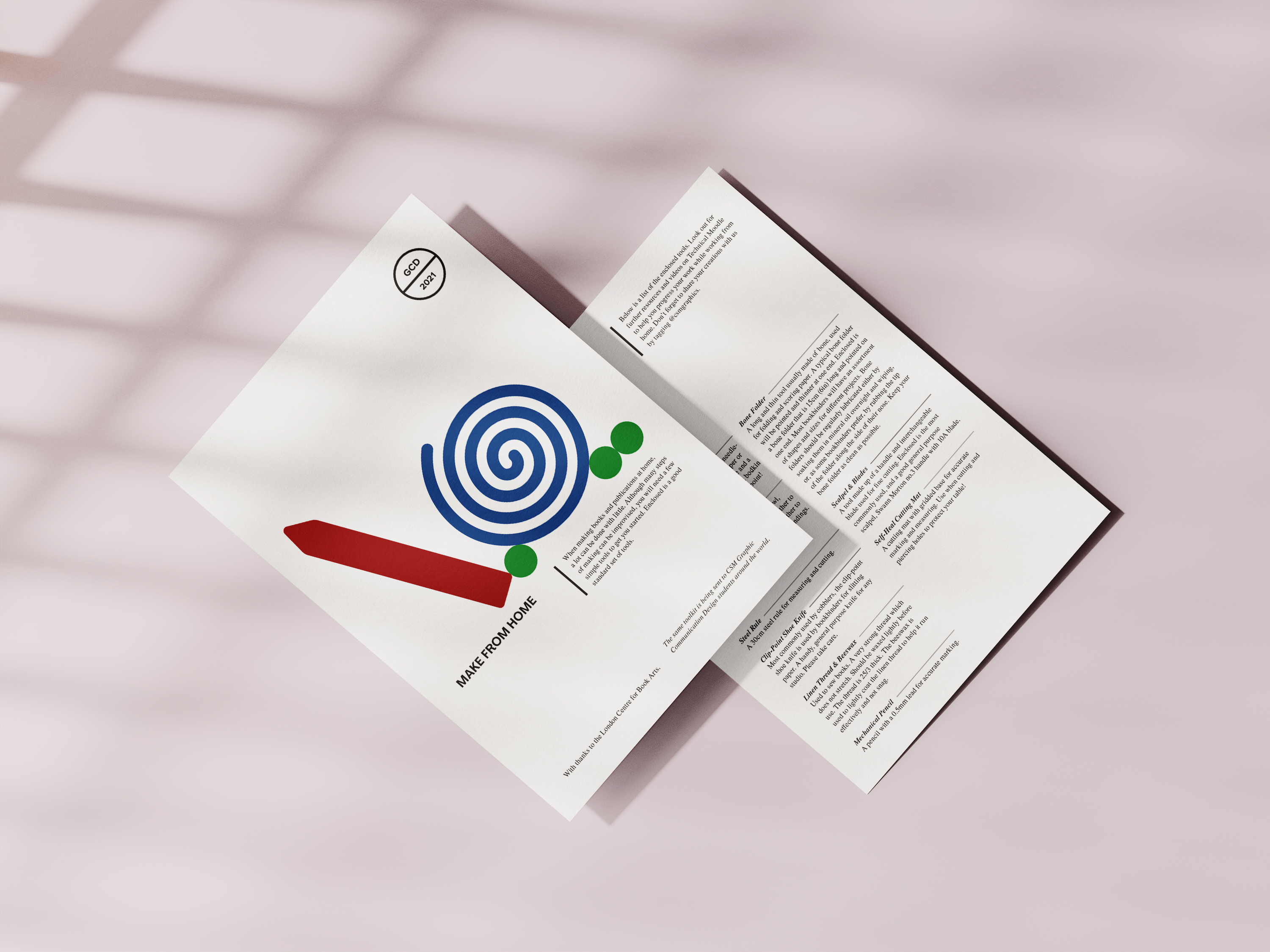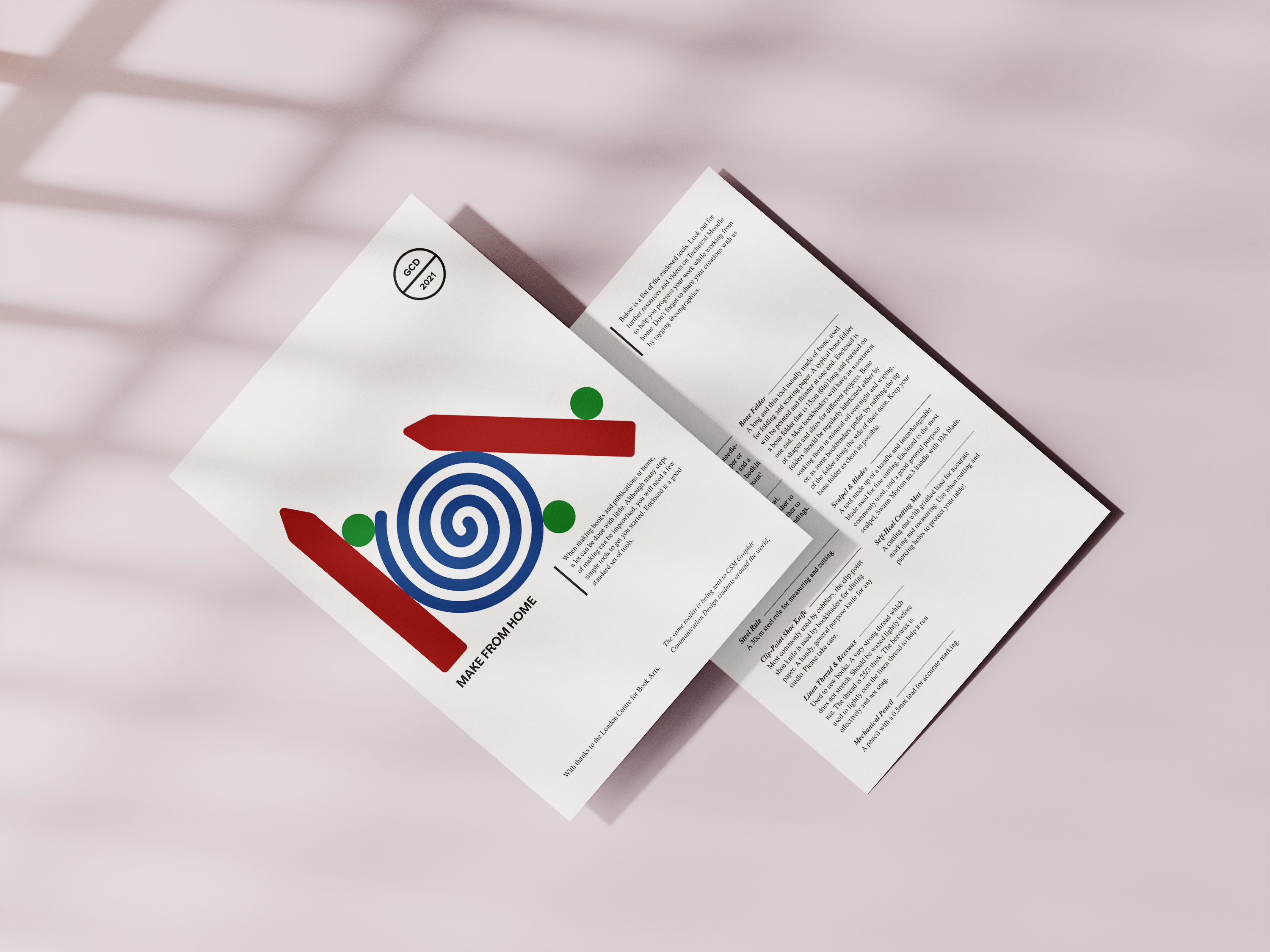 A5 flyer (front and back). Including information about the scheme and contents page.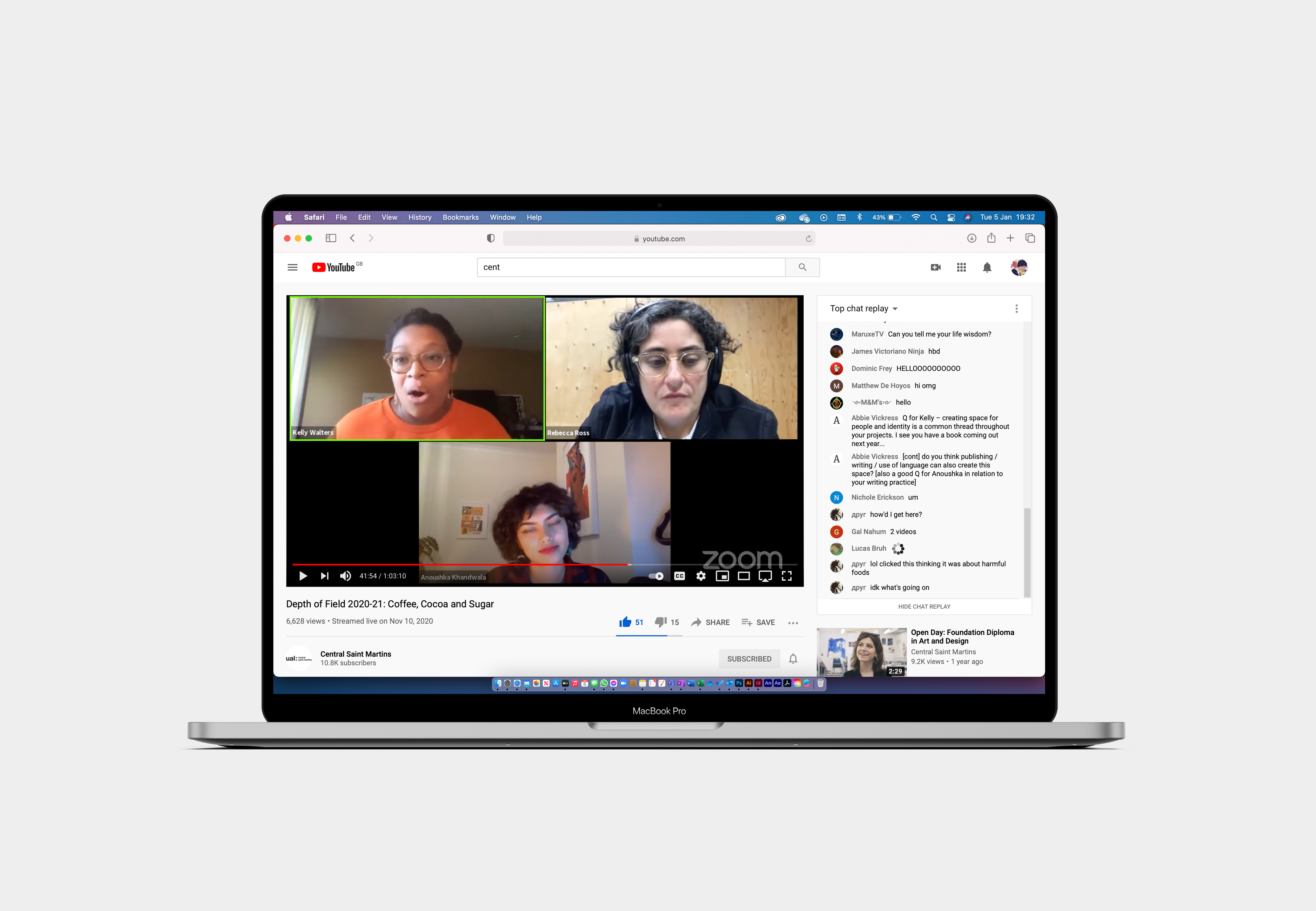 Social media marketing / Public view of the live-streamed lecture / Accompanying website.
Lecture with NASA JPL and Climate Outreach.
Depth of Field 2020-21.

An online public lecture series that aims to question some of the most prevelent issues faced within the Graphic Communication Design industry. Coordinated by myself and others, we invite two guest speakers to present their unique perspectives and engage in a live Q&A discussion. The 2020/2021 series included speakers such as Kelly Walters and Gemma Copeland, in addition to organisations such as NASA Jet Propulsion Laboratory, Climate Outreach, Design Observer and Thames & Hudson.

This project could not have happened without Rebecca Ross (Project Leader), Jacob Watmore (Events Coordinator), and Jake Dow-Smith (Web Designer).

2020 - 2021
ONLINE LECTURE SERIES
ROLE: ASSISTING COORDINATOR
Posters on display.
Carnival of Crisis.

Coinciding with COP26, UAL's Climate Emerency Network curated a series of events and workshops responding to the climate emergency. The programme peaked with a London-wide parade where we united as a community for the chance to connect with others in the name of climate justice and solidarity.

2021
EVENTS PROGRAMME
ROLE: DESIGNER AND PROJECT ASSISTANT

Selection of images from throughout Carnival of Crisis, including a series of posters designed by myself.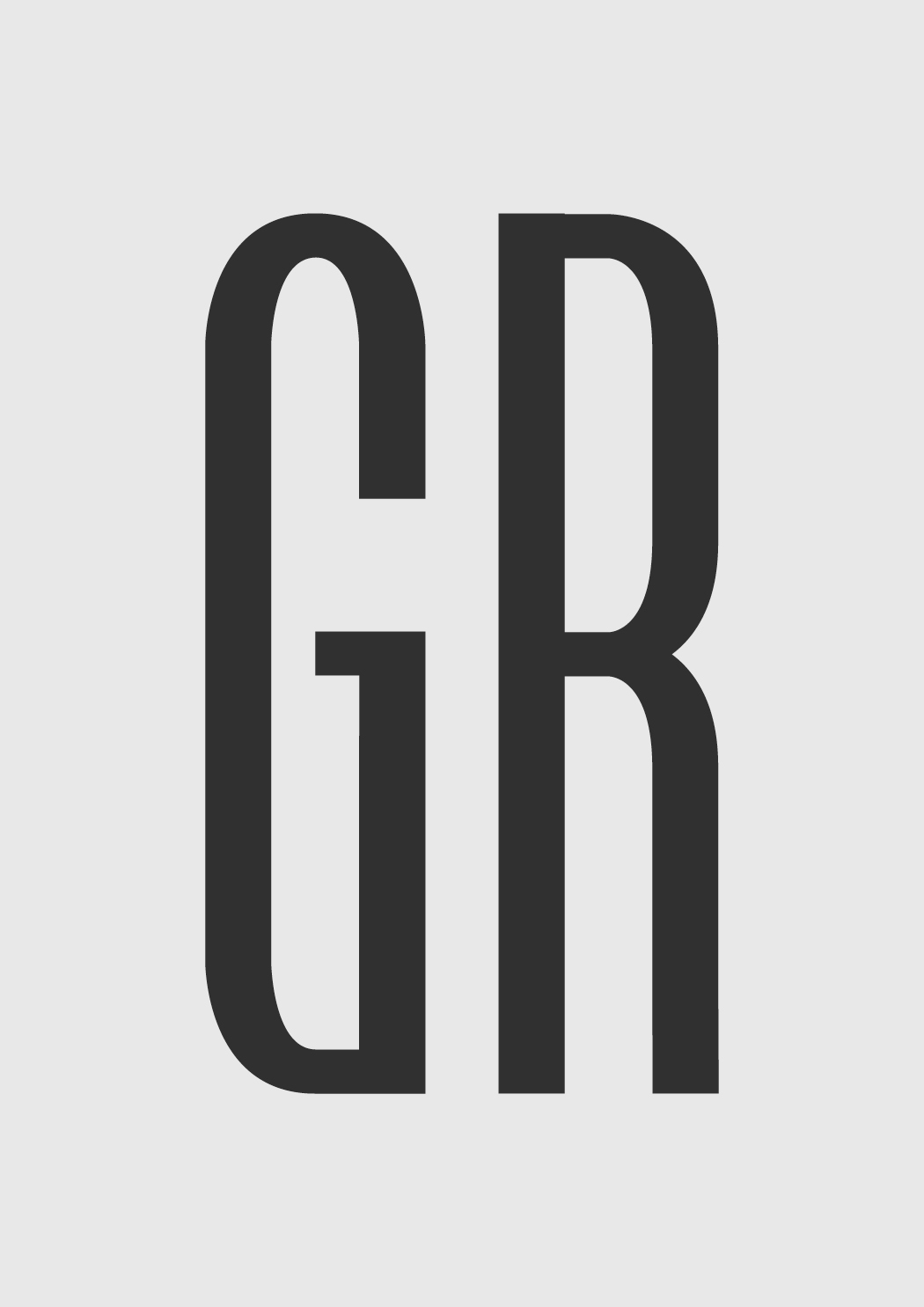 Examples of letterform experimentation.
Experimentation in Type.
A WIP display typeface rooted in the use of grids, curves and visual systems. Moving forward, the typeface will have no choice but to break the established design system in favour of legibility and visual consistency.

2021
TYPEFACE
ROLE: DESIGNER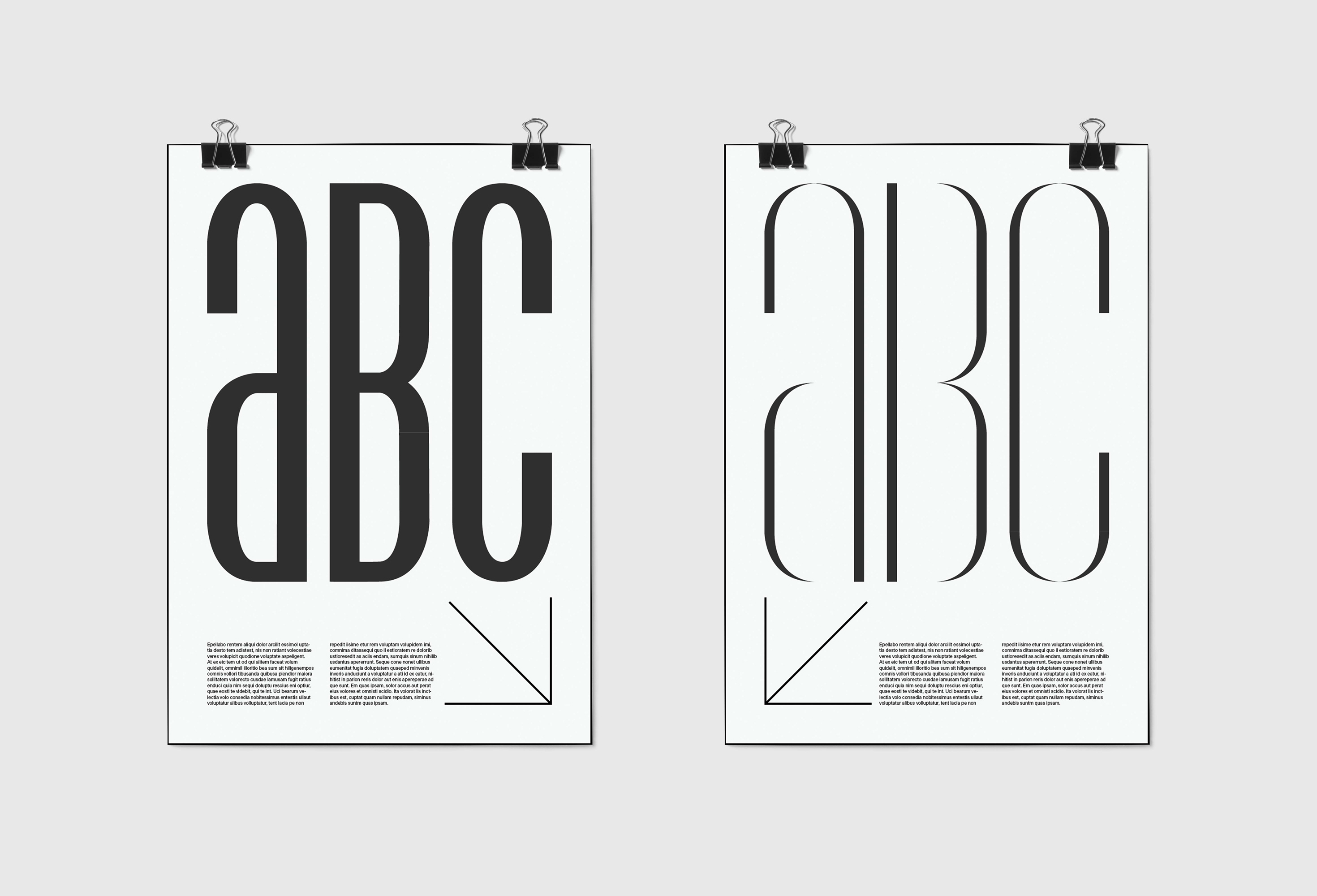 Posters featuring my typographic experimentations.